WOLFBRIGADE "Anti-Tank Dogs" EP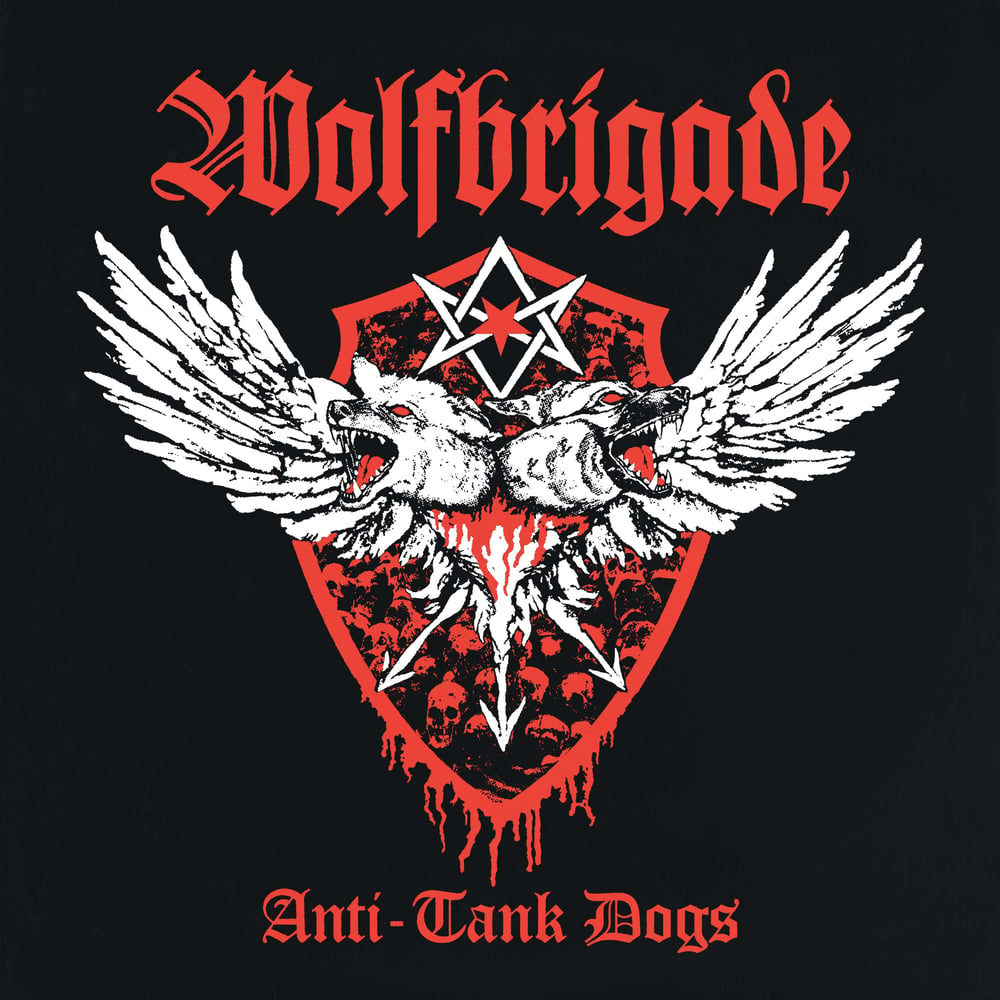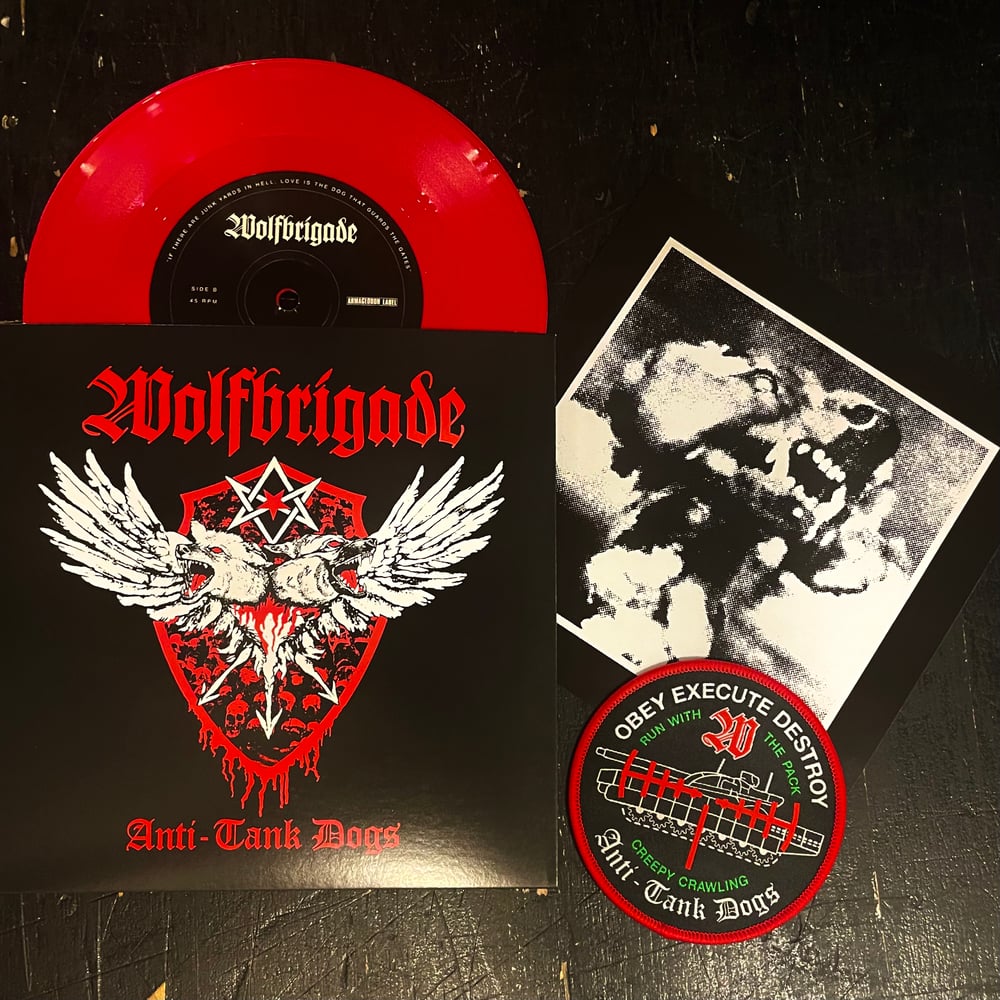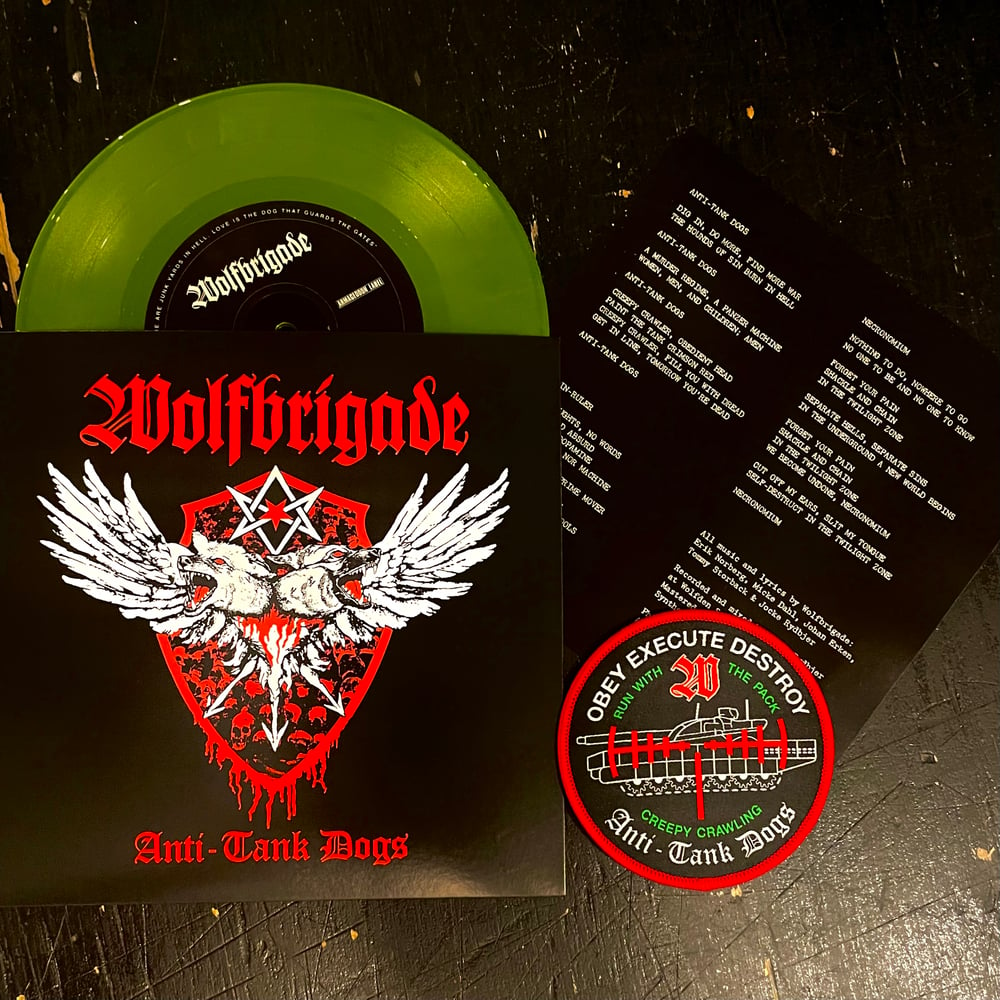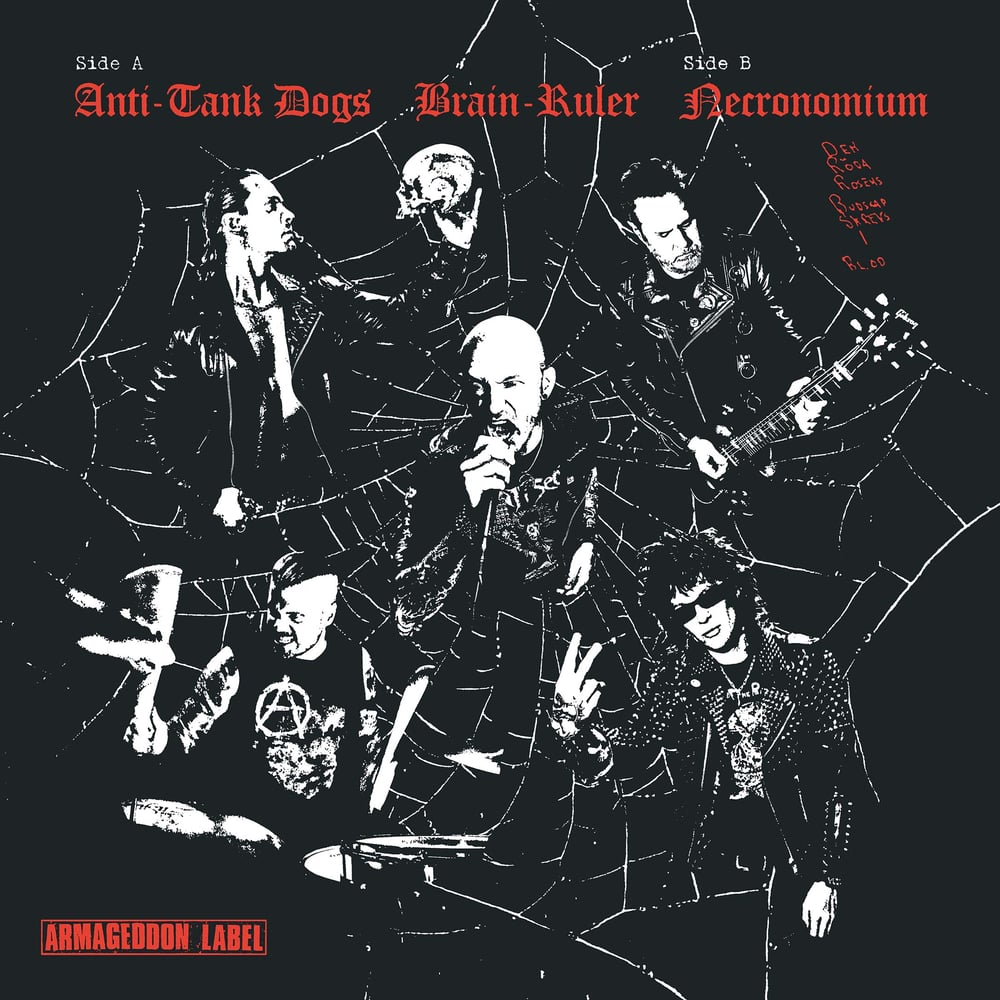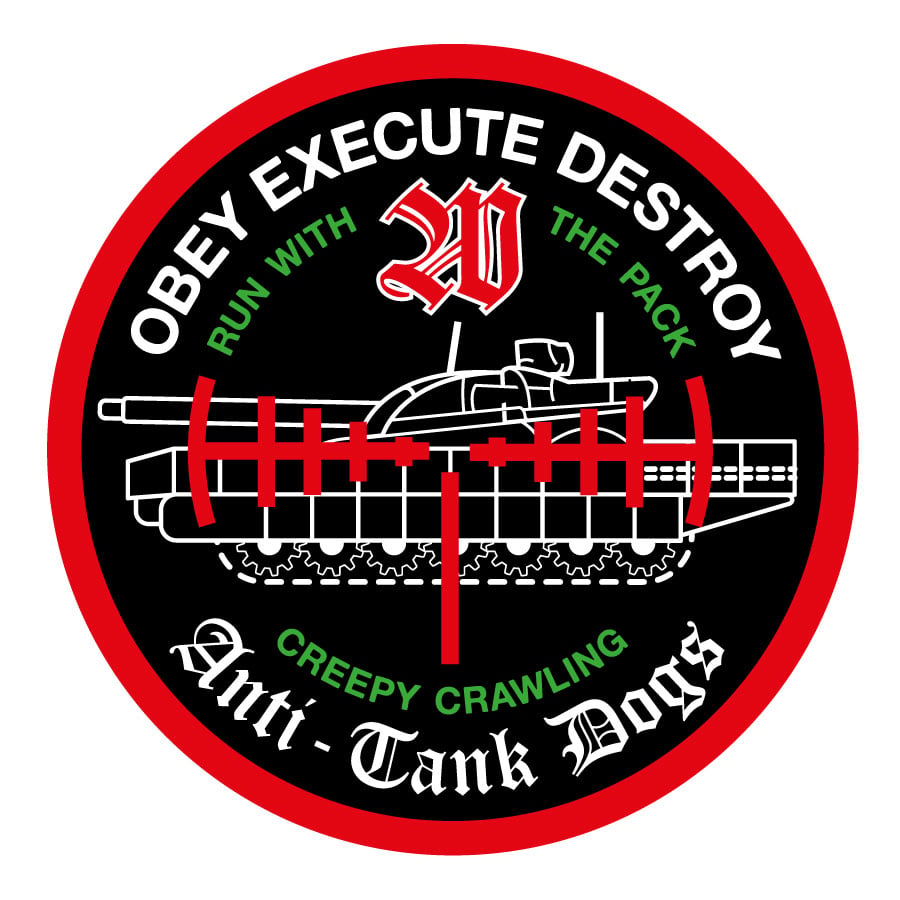 WOLFBRIGADE "Anti-Tank Dogs" 7" EP
Armageddon Label
Release Date: August 12th, 2022
Catalog Number: Armageddon 036 / AL-036
Formats: Ltd. Colored Vinyl 7", Digital
Pre-order shipping first week of August to meet Aug 12th release date.
Any orders that include a pre-order item will not ship until the pre-order ship date.
Heavyweight 7" vinyl on Red or Green. Pressing of 650 copies total.
Ltd woven patch bundle version available as well.
ARMAGEDDON LABEL and AGIPUNK RECORDS are proud to present a brand-new EP from WOLFBRIGADE, Anti-Tank Dogs, on 7" vinyl format.
Released in North America by ARMAGEDDON LABEL and in Europe by AGIPUNK.
Since their formation in 1995, then under the moniker Wolfpack, WOLFBRIGADE have become one of the most enduring - and influential - forces in the worldwide hardcore-punk scene. Particularly at the turn of the millennium, when the revamped moniker was invoked, WOLFBRIGADE have etched a unique sound that draws in the locomotive surge of D-beat with the crushing intensity of death metal; some would call it "crust," but the band evade easy categorization with every record they release. And seven albums in and more than two decades touring worldwide under the WOLFBRIGADE banner, the "Lycanthro Punks" show no signs of slowing down.
If anything, WOLFBRIGADE have aged gracefully - if such a thing is allowed in punk and metal - almost like a fine wine. Case in point: the crushing new three-track EP Anti-Tank Dogs. This 12-minute stormer is a welcome reminder of how these Swedes have consistently remained a cut above the countless legions playing under the wider crust/metalpunk umbrella. Heavy as hell, a metal-tinged Discharge-meets-Motorhead on a hellbound train pounding out three tracks of their downtuned D-beat devastation, WOLFBRIGADE show a new aspect with the epic, Orgasmatronic B-side "Necronomion" - gloomy, haunting, an evocative atmosphere for post-apocalyptic times. Everything is brought into crushing clarity by the mastering courtesy of Magnus Lindberg (Converge, Cult of Luna, Tribulation, Hellacopters).
"On Anti-Tank Dogs, we stare down into the abyss of conformity," state the band. "It's our journey to the twilight world, the underground, a place that has no map or directions. Just follow no rules, abide by no laws, obliterate all obstacles, dismiss fear, and tell everyone to fuck off. Born to breed!"
Vinyl masters cut by Nick Townsend Mastering.
Pressed on 2 different colors
Red Vinyl
Black Vinyl
Tracklist:
Anti-Tank Dogs
Brain-Ruler
Necronomium
US Distribution via Midheaven/Revolver USA, Tankcrimes, Deathwish Inc., Revelation, Ebullition and more.
>>> Non USA customers, email and I'll get you in touch with a distributor in your area.
[email protected]